It is easy to start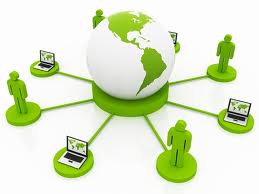 YOU CHOOSE to start your own business. It is easy to start" Affiliate network is the ultimate software with accurate tracking, high performance, advanced affiliate marketing features and a unique user interface. Affiliate Network is fully scalable to fit the requirements of both large and small businesses, to create and manage successful affiliate networks.We have affiliate tracking technology and sales force of our affiliates ready to promote your products. Sign up and start selling more.  First of all you need merchant account in our affiliate network. Sign up now and get access to your new affiliate program. Once we will approve your account, you will be able to setup campaigns, commissions, upload banners and integrate with our network.
Integration. To integrate your website with our network is question of copy and paste of prepared HTML code to your website. Our team will help you to get started.
No Setup fees. It is free to join our affiliate network. You don't need to pay anything to start. Our business model is performance based. You pay just for delivered sales.
Pricing & Approval Process
All merchants are welcome in our affiliate network and you can encourage your circle of existing partners to join our affiliate network.